Ghosts of the Restless Shore
now has a
website
and a beautiful, bespoke
book
cataloguing all of the artists' work.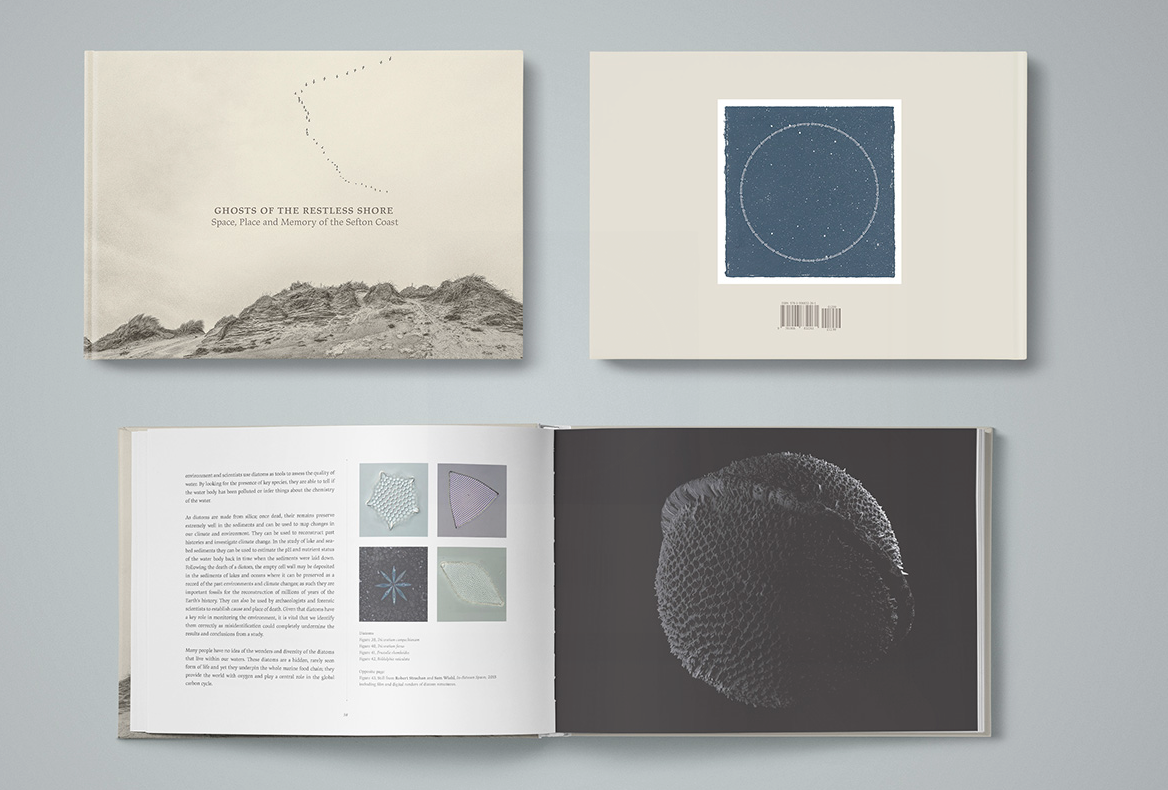 (c)Tim Collier
For those who don't know,
Ghosts of the Restless Shore
, previously operating under the working title,
Walking Through the Sands of Time
, was a multidisciplinary art project I worked on, in 2014/15, alongside Mike and Tim Collier, Rob Strachan, Sam Wiehl, Geraldine Reid, John Dempsey and Stephen Whitle.
Ghosts
, whose genesis was in four days of public walks last summer along the Sefton Coast, from north Liverpool to Southport, is the umbrella project, if you like, for my own, recent pamphlet,
The Coast Will Wait Behind You
.
As the website details, and as the recent exhibition at The Atkinson Gallery in Southport showed,
Ghosts
was, as its full title suggests, a collaborative interrogation into the 'space, place and memory' of this particular stretch of North-West coast. It was a hugely rich and rewarding endeavour to be a part of, not least because I produced what I feel is some of my strongest work to-date, but also because it was a brilliant opportunity to be immersed in one of England's most remarkable coastlines: a place brimming with natural and social history; with shifting sands and hidden curiosities in abundance.
Do, if you feel inclined, seek out a copy of the book and my pamphlet: I'm sure it will inspire you, too, to walk the restless shore and investigate its charms and mysteries.